With PicData you'll never waste precious hours searching for an archive photograph you need but can't find. PicData is a web service which stores and retrieves photographs over a given period of time based on where and when they were taken. Photographs are stored in one location allowing for easy, fast searches meaning a user can quickly find exactly what they need. The service is perfect for all ground-based or linear projects and sites such as highways, rail, waterways, airports, defence estates, parks and utility corridors (water, gas, electricity and telecoms).
Registered users take photographs on mobile phones, tablets or other devices and upload the image via PicData to a secure server. Photographs are tagged to categorise the reason they were taken e.g. general progress, good/poor practice, incident, Considerate Constructors. Comments can be added to each file.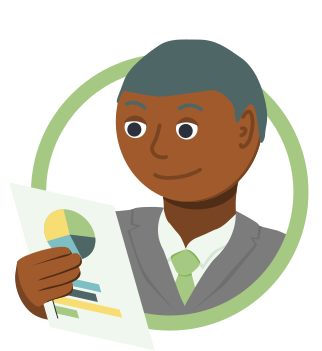 Senior management
I can monitor the project and spot if anything's wrong at any time without leaving my office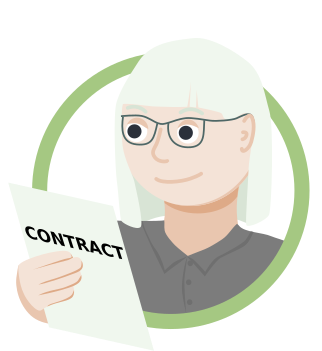 Legal
If anyone makes a claim against us, I can find photos to help defend against it, even if it's years later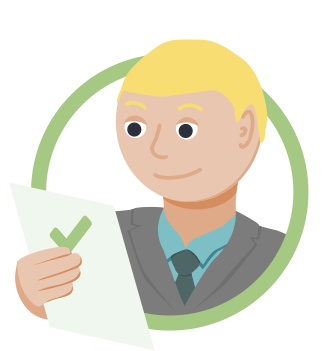 Quality management
I can find photos for my monthly reports to show we are meeting required standards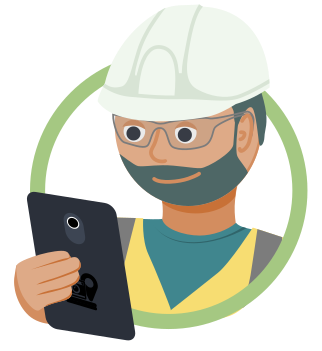 Health & safety
I'm alerted to incidents, and can check on hazards, and good or poor practice for my reports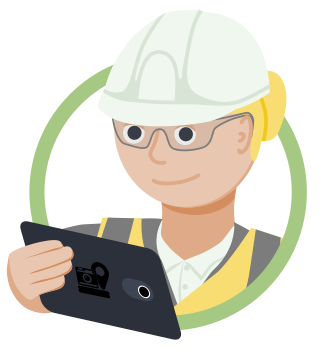 Works manager
I use photos from completed work in my own task sheets and visual method statements without visiting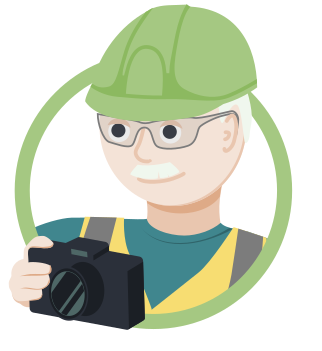 Environment
It's so easy to find evidence for our CEEQUAL or BREEAM assessments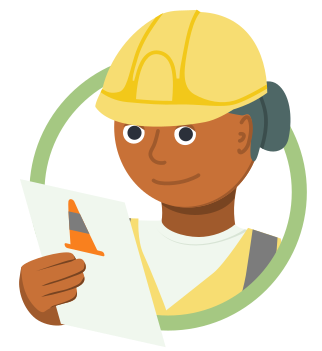 Traffic management
We drive through our traffic management to record and upload video to monitor compliance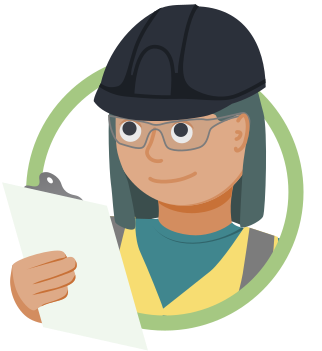 Facilities management
I can see what systems were installed which are now hidden

Photographs
During a project or when managing an estate, multiple photos are taken for a variety of reasons. With PicData, no matter what the device – mobile phone, tablet or camera, company or private, Android or Apple – the image can be recorded, uploaded and retrieved via a simple map interface.

Map
PicData uses GPS data, recorded on mobile devices when a photos is taken, to position photographs on a map. Users can zoom into the map and see how many photographs have been taken within a defined area. If GPS is not available, or there is an error, the image can be positioned manually.
Tags
When uploading a photo, a user can apply a tag or tags, selected from a list predefined by the client, determining categories and sub-categories. Tags can then be used to filter the data and easily target photographs of interest with a defined timeframe and location.


Date & time
Over several years, thousands of images can be recorded. PicData features include a calendar which displays when photographs were taken or files uploaded. Users can search an individual date or within a defined timeframe.

User
Access to PicData is secure and restricted to people you choose. Each user has their own login details, and one of the search functions identifies photos and other files uploaded by each user.

Search
Each photo has an optional comments section. The text search function allows a user to search the comments of all images for a words or words. Combined with location, user, date and tag filters, this creates a powerful search system.

Download
When they have identified the photos they are interested in, users can bulk download them as image files contained within a zip file. They are then available to send via email or add to reports.
White Hart surpassed our expectations and worked collaboratively with the Manchester Metrolink (MPT) team to create Picdata, which they tailored to suit the specific needs of our project. The package is secure and very simple to use and has made the challenge of finding historical data much easier to manage … This product can significantly reduce the amount of time it takes to locate and find data that is related to geographical locations, and this is a positive step forward when we consider the reliance we have on visual data for project records.